Parent Teacher Association
SUPPORTING OUR CHILDREN TOGETHER
Parent Teacher Association (PTA)
An Introduction: PTA stands for Parent Teacher Association, a school-based organization with a mission to make the school a better place for children to learn. Parents of students work together with teachers to support the school's efforts.
PTA exists to provide closer links between home and school, and it is an excellent way to bring staff, parents, and school together socially in support of the school, working towards a common goal.
St. Joseph's school supports and encourages an on-going partnership between the school, parents and management. We are pleased to announce the newly formed PTA for the academic year 2023-24 which is intended to facilitate parental participation in a school.
'Successful parent involvement nurtures relationships and partnerships. It strengthens bonds between home and school, parent and teacher, parent and school, school, and community'.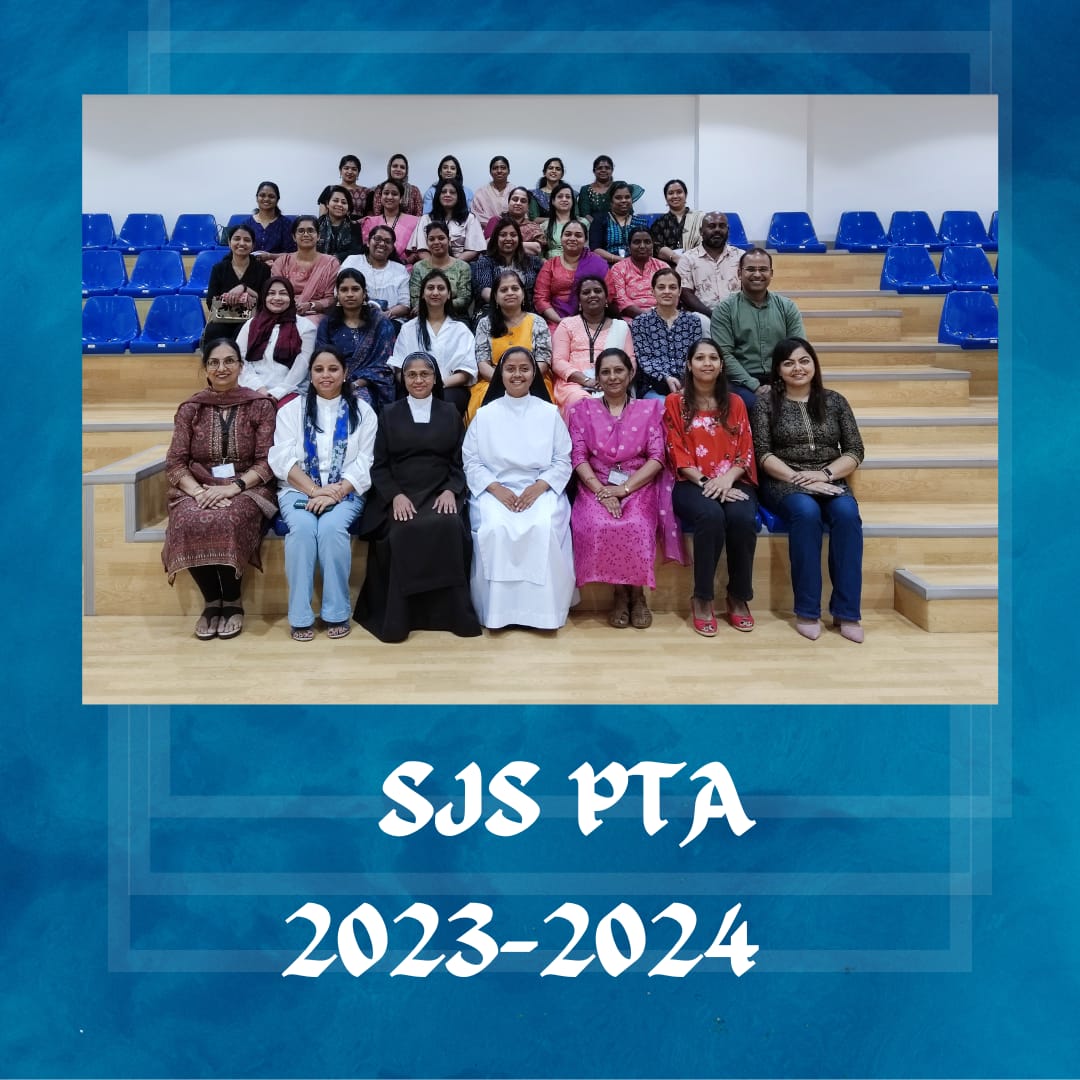 Grade

Name Of The Parent

Contact No.

E-mail ID

1

Mrs. Teena K Kurien

505156903

y1.rep@stjosephsschool.ae

Mrs. Amna Sameed

565621054

Mrs. Banisha Robert

529220908

2

Dr. Aneeta Langford

563390432

y2.rep@stjosephsschool.ae

Mrs. Juliet David

552643898

Mrs.Ashel Judith Rodrigues

509080720

3

Mr. Rudra Prakash

527562772

y3.rep@stjosephsschool.ae

Mrs. Minu Rajeev

556764141

4

Mrs. Anns Jhon

508218793

y4.rep@stjosephsschool.ae

Mrs.Dyna Mary Joy

507627445

5

Mrs.Sonia George

508106019

y5.rep@stjosephsschool.ae

Mrs. Anitha Atmakuri

557336101

6

Mrs. Simi Daniel

503182264

y6.rep@stjosephsschool.ae

Mrs Jissy Jyothylal

558778826

7

Mrs. Helen Joseph

507222648

y7.rep@stjosephsschool.ae

Mrs.Lisa Marie Dsouza

507643319

8

Mrs. Deepthi Christo

589482286

y8.rep@stjosephsschool.ae

Mrs.Taney Cino

552813636

9

Mrs. Ashel Rodrigues

509080720

y9.rep@stjosephsschool.ae

Mr. Janak V. Paratharajan

568777600

10

Mrs. Benzie Fernandes

508102981

y10.rep@stjosephsschool.ae

Mrs.Nidhi Gupta

501792165

11

Mrs. Rani Mathew

509594952

y11.rep@stjosephsschool.ae

Mrs. S. Sini

561482250

12

Mrs. Gisha Benny

552725393

y12.rep@stjosephsschool.ae

Dr. Iram Shaikh

544370954